Click on the following link to go to a report on curly leaf pondweed in local waters by Muskegon Community College student researcher Emily Buffum.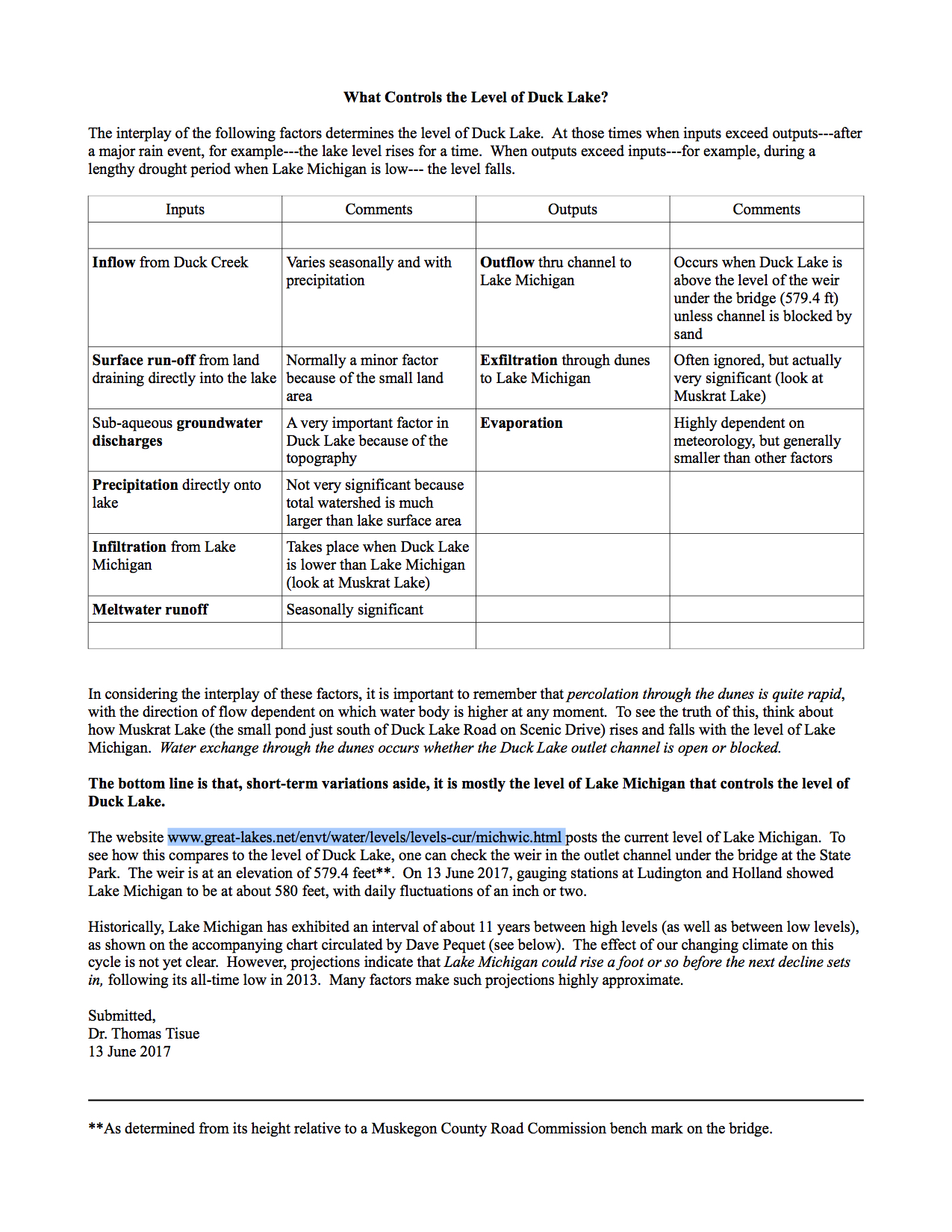 Twenty-plus years of monitoring data reflect little change in trophic status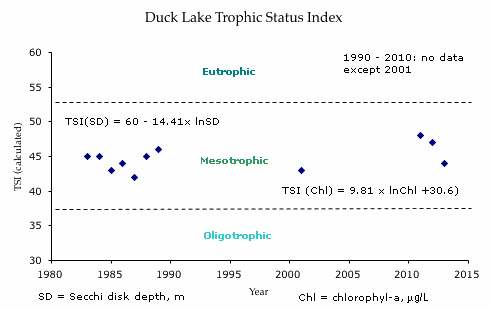 The Trophic Status Index reflects a lake's overall productivity---it's capacity for supporting biomass. The chart demonstrates that Duck Lake has remained mesotrophic (moderately productive) ever since measurements began in the early 1980s.
The lake has proved resilient despite increased use and spreading development within the watershed, without the need for significant management actions.
Continued monitoring will help determine if the lake is remaining in desirable balance.